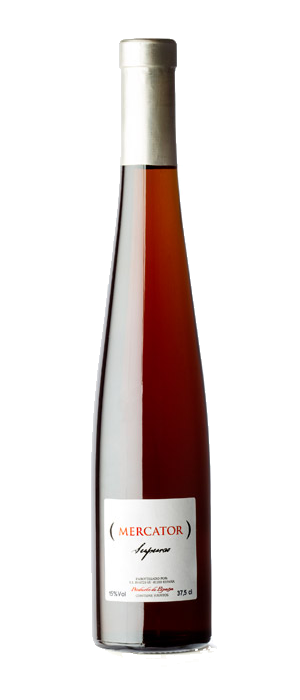 Vineyards located in Cenicero, heart of Rioja Alta and one of the most prestigious villages in the Denomination of Rioja area. These old vineyards are between 90 and 110 years old. The care of these vineyards is a highly integrated ecological agricultural process. Clusters with few grains are selected because they are less likely to rot. The production is 1 kilo per strain.
The grapes are moved in boxes from the vineyard to the dryer where they rest for 3 months. After the 3 months, the grapes are pressed and will ferment for 6 months until they reach 15º. At this point the yeast die, leaving around 250 gr of sugar per litre. This is a natural sweet wine, no sulphites added.
Colour: Pinkish, shiny, clean
Nose: Intense when drinking (dried fig), compote and quince.
Mouth: Fruit liqueur, fleshy and sweet but freesh and well balanced.
Alcohol (%)vol. 15%
Residual Sugar (g/L): 250 g/L
Total Acidity (g/L): 6,5 g/L

Foie-grass. Served as a dessert wine.